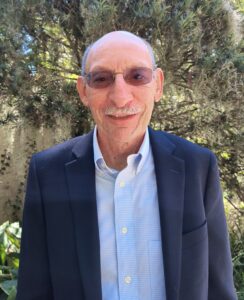 Robert Salay – Chair
Semi-retired V.P. Operations Mystic Inc. A Vietnam veteran, Bob spent 48 years in the apparel industry, mostly in operations. Currently he is employed part time as a consultant for Mystic Inc., a manufacturer of coats, including the brands Michael Kors and London Fog. At present he also serves as treasurer for St. Vincent de Paul Society at St. Catherine's church in Orange Park. He is the past chair of Coffee Regional Medical Center in GA. Bob and his wife of 44 years, Judi, reside in Orange Park along with their rescue dog Maddox. They can be found at the shelter weekday mornings walking the dogs.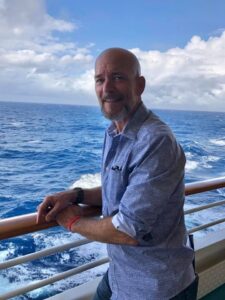 R. Darryl Herren, MAED – Co-Chair
Teacher and Coach, Clay County School District. Over the last 14 years, Darryl has served as a teacher, coach and school counselor in both Clay and Duval counties. During his tenure in education, Darryl has taught or coached students in grades Kindergarten through 12th. He is currently the PE Coach at Montclair Elementary in Orange Park, FL. Darryl retired from the US Army in 2008 after a 26 year career. He served ten years of his military career as a Combat Engineer and Demolitions Specialist. Darryl would spend the remainder of his time in the Army assigned to the Recruiting Command. After graduation from the Sergeant's Major Academy, he was promoted to Sergeant Major and assigned to the Retention and Transition division in Long Beach, California. Sergeant Major Herren was responsible for the Army Reserve retention teams in California, Arizona, Nevada, and New Mexico. Darryl is an accomplished marathon runner and ultra-marathon runner. He has completed more than 70 marathons, including eight Boston Marathons. He runs daily and coaches track and cross country for grades 4th through 6th. Darryl and his wife, Patti, have been active with the Safe Animal Shelter over the last four years. They are cat foster parents, and have fostered 142 cats and kittens during this time. Darryl and Patti are passionate about kitten care and rescue. Darryl also assists in the Trap, Neuter and Return (TNR) program.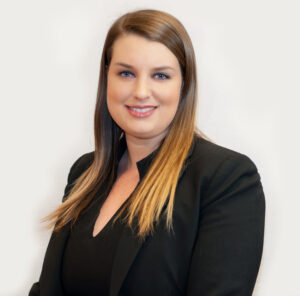 Kendra New, Esq. (Juris Doctor) – Secretary
Founder & Managing Partner, Law Offices of Kendra New | Corporate Counsel, Star Intermodal Transportation, Inc. | Kendra graduated from the University of Tampa with a Major in Criminology and a Double Minor in Spanish and Leadership Studies. She proceeded to attend law school at Florida International University where she served as an Articles Editor on Law Review and President of the Women's Law Society. Kendra graduated FIU Law with honors and received the Alex and Maribety Alvarez Excellence in Service Award for her exceptional contribution of more than 400 hours of service to the community from 2014 to 2016. Kendra has served as Corporate Counsel for her family's trucking and logistics company since 2017 and founded her own law practice in 2019, where she specializes in contract drafting, review, negotiation, and litigation, as well as estate planning and equine law. She is also extremely involved in Clay County's Teen Court, where she volunteers as a judge for Teen Court Proceedings and coaches the mock trial team. In addition to serving on the board for the Safe Animal Shelter, Kendra also serves on the board for two additional local non-profit organizations: The Clay County Bar Association and Concert on the Green. She has rescued several animals from the Safe Animal Shelter, including a dog and several cats. In her free time, she enjoys spending time with her partner, dog, cats, horses, and donkey!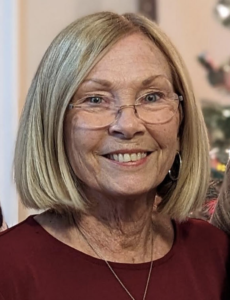 Dyanne Corr – Treasurer
President, Corr Design Ventures, Forensic Video – Retired. Dyanne has worked directly with patients in Hospice of Northeast Florida for twenty years. She also was a volunteer with the B.E.A.K's Wildlife Sanctuary, operated by Cindy Mosling, during the mid to late eighties. After moving to Pace Island in 1991, both she and her husband engaged in Animal Rehabilitation under the guide of Michelle Curtis, owner of Fleming Island Pet Clinic. During that time, many injured birds and animals were rehabilitated and released, from baby squirrels to Bald Eagles. In 1994 to 2000, Dyanne was president of Corr Design Ventures, a forensic video business that engaged in both civil and criminal cases, and accident recreation. During that time, two wildlife videos were produced for the residents of Pace Island. Other positions held by Dyanne include; Treasure, three years, Board of Directors of the Ramsgate Home Owners Association, in Mandarin Florida. Board of Directors, five years, Pace Island Home Owners Association, in Fleming Island Florida. Board of Directors, currently, Clay County Safe Animal Shelter. Dyanne's other interest includes doing puzzles (5000 piece biggest to date), her children and grand children. She has also worked on special projects with The Sally Corporation, a entertainment robotics company in Jacksonville, along with her husband. She has raced cars, go karts and flown radio controlled model aircraft. Dyanne currently lives in Pace Island Florida along with her husband of thirty nine years, along with their two cats, Sterling and Dorian. Dorian was adopted from the Safe Animal Shelter during the hurricane Dorian in 2019. "Dory" has bonded with Dyanne in spite of the fact that her husband picked the cat out. The cat can open any door and adds validity to the term; "Cat Burglar". Dyanne enjoys giving of her time and skill sets, and being a part of the community in which she lives.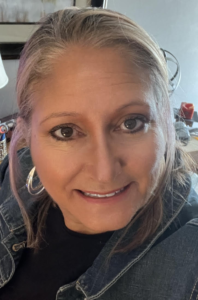 Colette Rominger, MBA, MAED
Previous sales and volunteer manager currently working in higher education leadership and distance education. Colette has 10+ years in retail and sales management in a corporate setting where her passion was training and development. She also has 7 years of experience in volunteer management in an area nonprofit agency mainly focused on recruiting and training volunteers as well as staff engagement and training. Colette is currently working in higher education leadership and has 10 years of experience teaching in the online classroom. She has served on the Fundraising Committee for Safe Animal Shelter since 2019 and is focused on growing this program and has also worked on the Auction Committee. She loves traveling and spending time with her shelter rescues Memphis and King.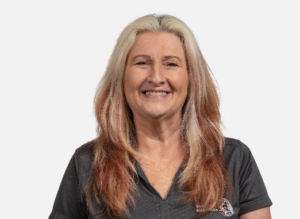 Valerie Webb
Valerie Maxaner born in Morehead City, North Carolina. Proud mother of 4 children (3 boys and 1 girl) and a small business owner. She has been in the automotive industry for 45 years with the last 20 years in the local area. Valerie and her husband Joseph decided 5 years ago that they wanted to bring back "the neighborhood repair facility" so they opened Worldwide Automotive in Clay County. Valerie has been helping stray animals long before becoming a board member at the Safe Animal Shelter, this has been a passion of hers since she was a young child. In addition to serving on the board for the Safe Animal Shelter, Valerie has immersed herself and their business within the community from supporting car clubs, women's shelters, firefighters, first responders and the military.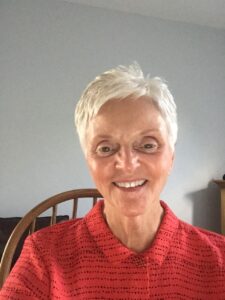 Robin Wilkening, MD, MPH, FACOEM
A physician with four decades of experience in emergency medicine and occupational medicine, Robin retired after 27 years in the United States Navy with the rank of Captain (06), having served in medical leadership positions in the Horn of Africa, Kuwait, Egypt and other locations. Robin has been active in various Orthodox Christian churches in recent years, serving on a parish council, as treasurer of a women's charitable association, as director of a speakers bureau, and as a greeter. At Safe Animal Shelter, Robin volunteers two mornings a week laundering pet bedding and washing food and water bowls. In addition, she helps fellow volunteer Dyanne in sewing custom dog bedding.